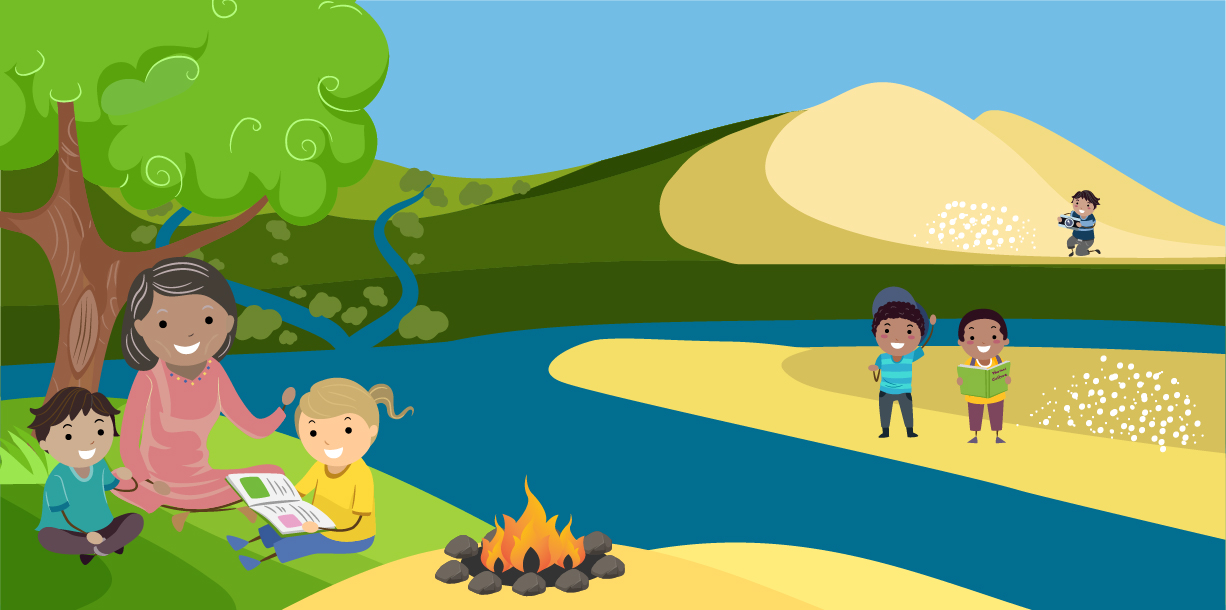 Looking after Country
The health of the land, and looking after Country, is linked to the well-being of Aboriginal people, both physically and spiritually.
Aboriginal people have lived in our region for thousands of years, caring for the land, water, plants and animals. They have knowledge that can be shared with all of us. There are many important cultural sites, such as middens and rock art, which need to be protected and respected. 
The value Aboriginal people place on the land stems from understanding and respect. They are considered the custodians of Country, which encompasses the water, plants, animals and the land. This includes areas of spiritual and social significance.
Once the only people occupying this continent, Aboriginal people used the natural resources according to their 'lore' to maintain systems and species. Traditional 'lore' is often depicted in art, songs and stories.
Cultural burning is an ancient Indigenous burning practice used to heal the land, returning the Country back to health. It protects native plants by removing weeds, which allows native plants to grow and thrive. This improves habitat for native animals and increases biodiversity.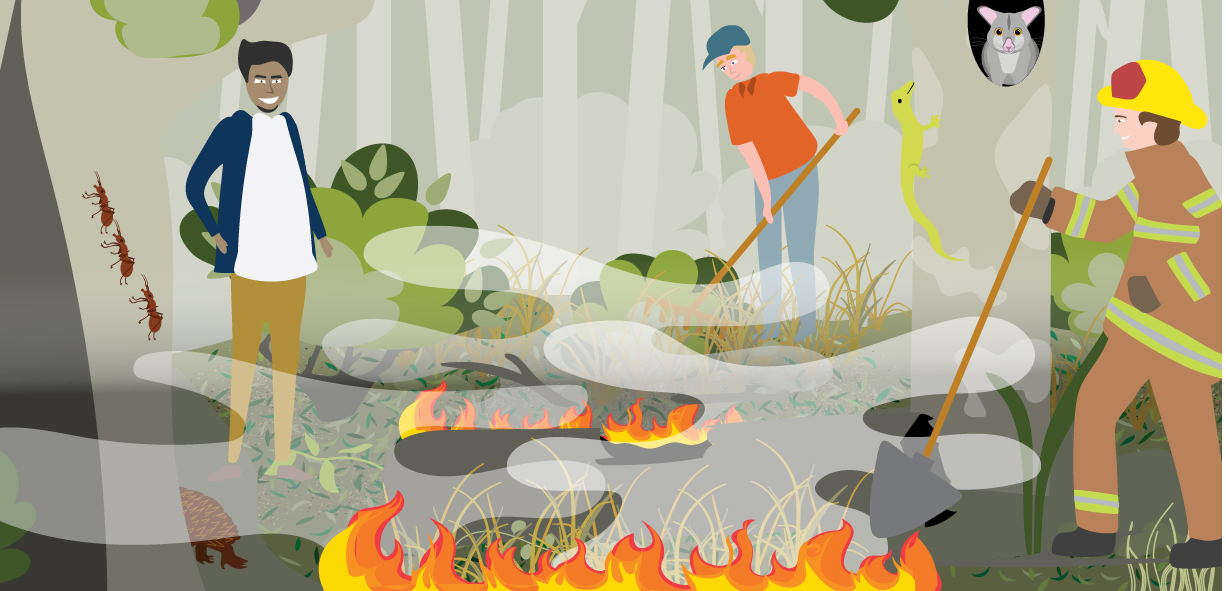 Healing the Land
In this activity you are going to learn about the importance of respecting Country and Aboriginal culture. There will be a focus on how cultural burns are used to heal the landscape as well as maintain traditional practices.
Step 1
Read through the background information about Aboriginal culture and 'Looking after Country' (see above). It is important to understand the connection Aboriginal people have with the land, both physically and spiritually. 
Step 2
Read through the 'Cultural Burns, Good for Country' information sheet (see below). You can watch the video on Traditional Burning with Biraban (see below) to help develop your understanding of cultural burning.
Step 3
Complete the 'Healing the Land' activity sheet by describing what is happening, or what is different, in four images that represent different stages of preparing for, and implementing, a cultural burn.
Additional activity
Colour-in one of our cultural burn illustrations to celebrate First Peoples culture and NAIDOC Week.
Kids can colour-in their sheet, fill in their contact details and share it with others by emailing a photo of your artwork to info@adventuresatyourplace.com.au
DOWNLOAD COLOURING-IN SHEET
Cultural Burns, Good for Country
Aboriginal people developed traditional knowledge of the land over thousands of years. They learnt how to 'read' the cultural indicators, such as:
Soil types
Geology
Trees
Ground cover (grasses and low shrubs)
Animals and their breeding times
Flowering times of plants
The timing and frequency of cultural burns depends on these indicators.
After reading the cultural indicators, the steps taken to undertake a cultural burn include:
Making sure the weather on the day is not too hot or windy
Clearing the fuel loads from around habitat trees so they aren't damaged by the fire
Clearing around Aboriginal objects and sites, such as scarred trees, so they aren't damaged by the fire
Working with an Aboriginal fire knowledge holder to apply the cultural burn technique.
Unlike hazard reduction burning, cultural burns are cooler and slower moving, usually no taller than canopy height. Animals are able to move away from the flames and aren't affected by the smoke. The intensity of the fire is controlled, the smoke volume is managed and there is no ember spotting which can cause other fires.
Traditional Burning – Biraban